Projects
Project Archive
We're proud of every site we've built. A complete list of our clients' sites is provided for you to browse, and on this page we've selected sites that showcase particular features.
Tom McLeod, composer/arranger/conductor
Launched: 4th Sep 2008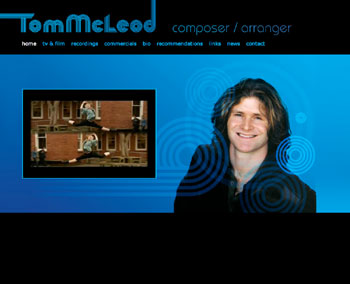 Composer, arranger, music producer and conductor Tom McLeod needed a web presence to promote his professional music commissions for film and television, recordings and commercials, and for engagements with Tommy Love and the Loungerillo Orchestra. He wanted lots of clips and a Content Management System. His visual design was by Tim Christie.
Visit Site: http://www.tommcleod.com
Category: Music
Site Feature:
News Management Module
Links Management Module
Custom Data Management Module