Projects
Project Archive
We're proud of every site we've built. A complete list of our clients' sites is provided for you to browse, and on this page we've selected sites that showcase particular features.
Vitamin-S
Originally Launched: 1st Aug 2005 - Latest redevelopment 1st Jul 2015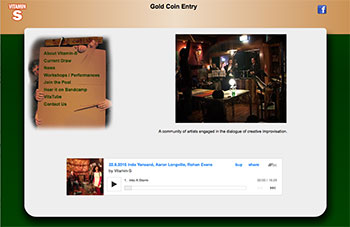 Vitamin S is a forum/concept for improvisational and experimental music in Auckland. Randomly selected trios of musicians, drawn by the website, perform weekly at Vitamin S pool night.

Visit Site: http://www.vitamin-s.co.nz/
Category: Music
Site Feature:
News Management Module
Custom Data Management Module
Auto updating content
Rotating image pools